MU Legend Labyrinth Boss catch
Mu2zen
Date: Sep/25/17 19:41:32
Views: 1040
In MU Legend Labyrinth have 7 boss: Margarine, Pamela, Aris, Betty, Edouard, Vacheronde, Theophil, this article will take about how to kill those boss.There are a total of 70 cases in total before the boss.In the case of the plate , the rest is the same kind, so I will only talk about ice.
Ice 1: In the middle of the nine squares, there is no ice, and the remaining eight squares alternate by four squares.
Ice 2: No ice at 6 o'clock and 12 o'clock out of 9 squares, almost ice at 1 o'clock and 7 o'clock,
The rest occur simultaneously and intermittently.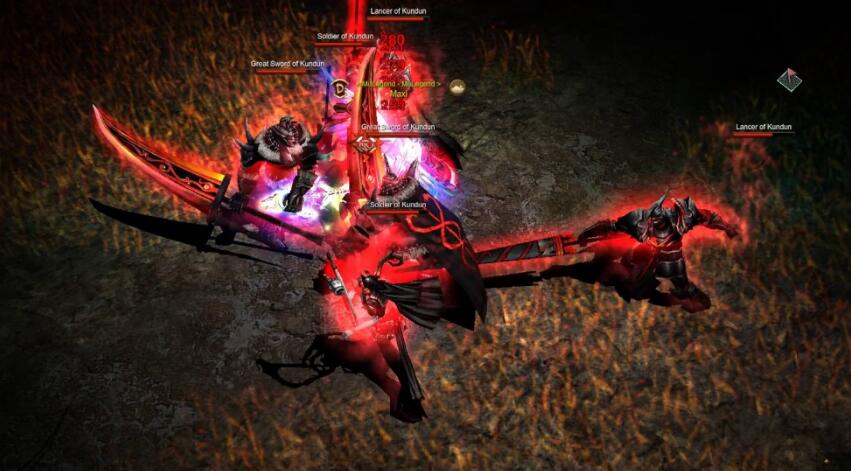 Margarine (magic)
Recommended skill tree: same as gauge mill
There are three patterns of margarine.
Confinement + instant
Sucking + instant

Flat
If you use a glacier prison after you hit the prison, you can get out of a propulsion blast or indiscriminate frenzy
If you use a propulsion explosion or an invincible machine in advance, you can save 1 or 2 seconds of hitting time when you are trapped.
However, if you have a laser, you will die with a high probability if you do not use it beforehand.
As soon as the motion comes out, you can suck it out of the range or avoid it.
Margarine, like Betty, is extremely sick.
You must resist as much as possible with indiscriminate fury.
You can save yourself from walking after the confinement and sucking.
You must use it to avoid a flat.
Otherwise, it is a little easier to take a die die after taking it to the right side.
If the laminate comes out with a laser, you have to avoid the timing of the confinement as much as possible ...
It is good if you use good potions, and it is also good to take strengthening jelly because it is magical.

Pamela

Recommended skill tree: same as gauge mill
There are 5 patterns of Pamela.
Toad Summon
Summoning
Throw bombs
Riding a broom
Teleportation
After the toad has been summoned, after a certain period of time, the text pops up on the screen.
You saved the glacier prison and you feel comfortable using it at this time.
If you get hit by a cheerleader, you'll be stunned,
You must also avoid throwing the toad and throwing Pamela.
Pamela goes through the broom where there is a flame.
After 3 seconds of instant movement, if there is an explosion, it will be destroyed.
He can only do a lot ...

Aris
Recommended skill tree: same as gauge mill
I do not know very much about this.
Do not step on the blue and white plates,
If you do not hit the green board, you can catch it relatively easily compared to other bosses.
Throwing the sphere is a little painful, and the ruling is over.
You can avoid being overwhelmed when you lift your hand.
If the invincible is cool and there is not enough blood, you can run skill and cool potion while running away.
Sometimes when you grab a character, you can die together.

Betty
Recommended skill tree: same as gauge mill
Betty's pattern is five.
Flat
jump
Summon Cube
Question 1
Question 2
Because the pitch is extremely sick, you must hold on to the invincible, or you must distance yourself and induce the jump as much as possible.
After Betty jumps,
I summon a cube, hit a flat or write a question 1.
When summoning a cube, be sure to hit it hard and resist when you are not.
Usually 2 ~ 3rd jump every skill question 1 skill
If you have summoned a cube after the second or third jump, you will immediately write a second question skill.
After writing 1 questionnaire 2 times, you have a very high chance to write 2 questionnaire skills
You should always care about glacier prison cool.
Because the pattern is anomalous and requires a very high reaction rate, I think it is the hardest boss like Theophyll.

Eduard
Recommended skill tree: same as gauge mill
There are four patterns in Edouard.
Throwing the sphere
Plate
laser
recovery
All three can be damaged by a mobile, damaged by a walk, or destroyed by an invincible.
Personally, throwing the sphere is a
The plates are indiscriminate
Laser is the easiest way to escape to a glacier prison.
The laser can be easily avoided by moving to the 6 o'clock position after writing the glacier jail at 9 o'clock.
If you do not get it in a certain amount of time,
You can drop it for a while and then deal again.

Vacherunde
Recommended Skill Tree: Glacial Prison Instead of Death
Be careful with Bachen rode only on board and wide area.
If you are cool or you do not have mana in the middle of the ice age? If you go without
Nothing happens except for a moment.

Theophil (Magic)
Recommended Skill Tree: Glacial Prison Instead of Death
There are five patterns of Theophyll.
Flat
Down 1
Down 2
Summoning
Plate
It's fast, all down, it's fast, but it's almost one room.
You must avoid two mobile devices.
When it reaches 7 lines, it starts to summon the cheerleader. Summon up to 2, and then summon one more after the pattern comes out.
After that, the patterns will continue to be printed.
The base attack rate is fast, and it is difficult for them to deal with Theophil because they are sick and provocate.
If you run away and skill deal and hiding, you can deal.
If you avoided the plate with a mobile device,
If you have a lot to do in the deal, you have to go to the middle to avoid the plate.
And it is magic type, and it is good to jump.
MU Legend Stress Test is Over
In Mu legend Stress Test really appreciate the implication you all showed to make MU Legend the best game possible.All WEBZEN studios were involved in this hectic moment during the 8 hours the test has been ran
The Way to Spend Less on MU2ZEN.COM
If by chance your buy appears questionable, the Mu legend seller will need some supporting files. Additionally, it leaves you with a sense of injustice in addition to a breach of your privacy. All stores have different policies on those safety tests and for MU2ZEN.com, we urge the following best methods to prevent inconveniences.Stop by MU2ZEN.com's Official Website
Fast Delivery
Our delivery team work 24/7 to make the delivery so we can usually complete your order in a very fast time.
Cheap Price
We do price check everyday in the whole market and we promise to make the prices as cheap as we can.
7x24 Support
Mu2zen.com has a group of professional customer service team who work 24/7.
Refund
In the process of purchase, if we do not fulfill the customer's order on time, a refund will be granted. The refund will be issued immediately!