Mu Legend Spellbinder Will Coming on March 20th, 2018
Mu2zen
Date: Mar/05/18 02:05:53
Views: 738
The Spellbinder is actually a support mage and is MU Legend's 5th class. As a support mage also can be shaped into a DPS caster, the Spellbinder is a versatile character that suits a lot of designs of play.
The Spellbinder has been confirmed to step foot on the MU Continent on March 20th, 2018!
The Spellbinder update will also bring a host of new features to the game.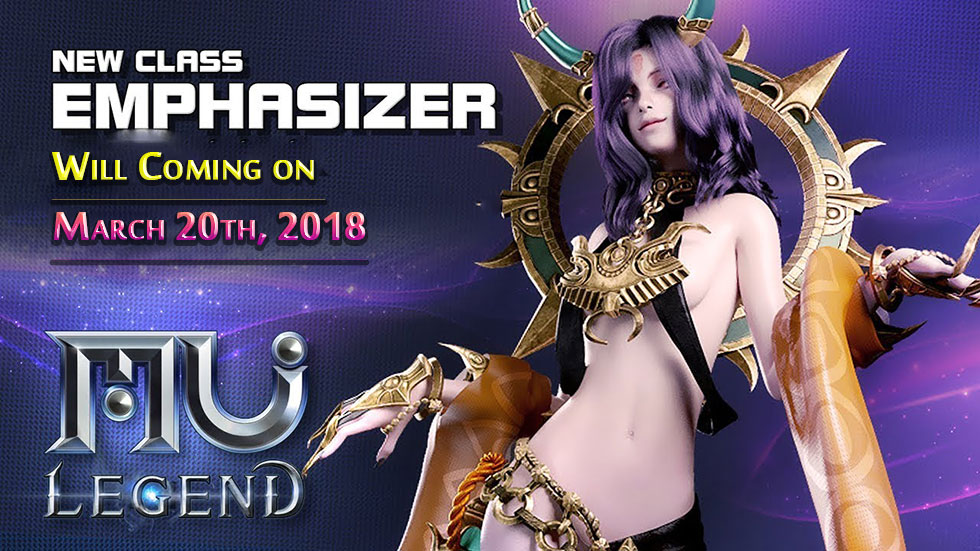 A complete new dungeon, "Lupa's Ancient Library," will present a new challenge to high-level characters. New everyday missions for the Area of Duty will be out there, whilst other individuals will grant Dukan's Proofs that will permit all classes to finish any two sets of armor: Helms, tops, bottoms, the daily-mission merchant will offer you shoulder armor and shoes.

The achievement grade may also be raised, and players can anticipate obtaining rewards such as Traces of Destruction, Hero Tokens, Trophies and Magic Gems.

New crafting recipes might be introduced along with a brand new section of the inventory for players to stash their items and components.

The update will also deliver the Season Mission technique for the Faction War, bringing a brand new rewarding and competitive feature to guild-versus-guild play. As an instance, the guilds' battlegrounds have been adjusted to host eight guilds per disputed territory. New methods might be required to conquer following locations, and a new Faction, War ranking system, will likely be displayed in real-time.
Mu Legend Territories Guide for Faction War
The Faction War consists of massive PvP battles in which you fight alongside your guild to occupy territories.In addition to glory along with a prominent spot in MU's history books, a guild that occupies a territory receives some unique benefits - at least until the subsequent Faction War begins. In this Post, Mu2zen will share the Mu Legend Basic Notion Guide for Faction War for you
Mu Legend Server Will be merge to Legacy Server
MU Legend is preparing to merge its servers to supply a better gaming atmosphere for players. The server merge will take place through the maintenance on Tuesday, 13/03. The "old" servers will likely be merged into a brand new server (for each and every region) which will be classified as a "Legacy Server."
Fast Delivery
Our delivery team work 24/7 to make the delivery so we can usually complete your order in a very fast time.
Cheap Price
We do price check everyday in the whole market and we promise to make the prices as cheap as we can.
7x24 Support
Mu2zen.com has a group of professional customer service team who work 24/7.
Refund
In the process of purchase, if we do not fulfill the customer's order on time, a refund will be granted. The refund will be issued immediately!