Solve Mu legend leaking phenomenon occurs in the Windows 10 OS
Mu2zen
Date: Aug/17/17 22:26:27
Views: 1642
This is a guide for when the Rake phenomenon occurs in the Windows 10 OS.

■ Windows10 Defender

- Windows10's own anti-virus program,

Windows10 Defender, may cause the leak phenomenon.

This can be done

by shutting down Windows10 Defender, so try to shut down Windows10 Defender as follows.

1. Run the Run window (Windows key + R)

2. Type gpedit.msc in the Run window

3. Computer Configuration → Administrative Templates → Windows Components →

Windows Defender → Turn off Windows Defender → Settings window

4. Use the PC reboot


■ Xbox DVR

- With the built-in Windows program called "Xbox DVR" with game recording function,

it may occupy memory more than necessary when playing games.

Windows10 Defender If you continue to experience the delay after

shutting down, please terminate Xbox DVR by following the instructions below.

1. Run the Xbox app from the Start menu

2. Click the gear icon at the bottom left corner of the Xbox app to launch the Settings window

3. Select the game [DVR tab] from the Settings window

4. Turn off the 'Recording game clips and screenshots using game DVR'

If you can not find the Xbox app, or if you can not log in,

you can disable it by editing the registry as follows:

However, editing the registry can affect the Windows system, so be

careful editing.

1. Run regedit to run the registry editor

2. Go to HKEY_CURRENT_USER → System → GameConfigStore path

3. Set the DWORD value "GameDVR_Enabled" to 0.

4. Go to HKEY_LOCAL_MACHINE → SOFTWARE \ Policies → Microsoft → Windows path

5. "GameDVR "Key generation

6." DWORD (32 bit) "named" AllowGameDVR "is set to 0 after

restart 7. Restart PC
This is a guide for when a skill is used in a Windows 10 environment.
If so, please try the method below.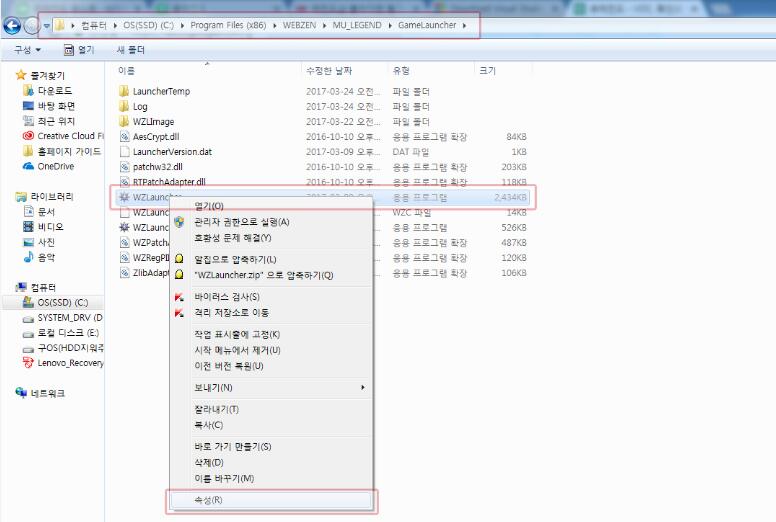 1. In [ESC> Preferences> Video]
Change to "window mode" or "full window mode" instead of "full screen mode"

2. Run the game in 'Windows 7 Compatibility Mode'
[C: \ Program Files (x86) \ WEBZEN \ MU_LEGEND \ GameLauncher> Right-click on WZLauncher file> Properties> Compatibility]
In Compatibility mode, set to Windows 7, check 'Run this program as administrator'
MU Legend PvE and Pvp Faq
Some faq for mu legend pve and pvp like What are the dungeons? Where can I find the entrance to the dungeons? Are there any difficulties in passing through the dungeons? How is PvP represented in the game?What is the arena in the game? What is its peculiarity? you can go mu2zen.com get more information
Solve Mu legend Api-ms-win-crt-runtime-l1-1-0.dll file error
This error occurs because the correct version of the generic C runtime update is not installed.Keep your Windows updates up to date.If the Windows update is already up to date, you can fix it by manually installing the update file at the bottom.
Fast Delivery
Our delivery team work 24/7 to make the delivery so we can usually complete your order in a very fast time.
Cheap Price
We do price check everyday in the whole market and we promise to make the prices as cheap as we can.
7x24 Support
Mu2zen.com has a group of professional customer service team who work 24/7.
Refund
In the process of purchase, if we do not fulfill the customer's order on time, a refund will be granted. The refund will be issued immediately!