War Mage | the Mu Legend powerful destroyer of battlefield
Mu2zen
Date: Aug/25/17 02:15:47
Views: 1371
The War Mage's destroyer is a powerful and colorful magic that catches the eye of the user, while the defensive performance is relatively low. It is possible to make various changes to cope with various situations, but it is difficult to manipulate among the Mu Legend characters.
Unusually, if a cane is used, it can operate as a near type by using a ranged attack, a sword, and a secondary weapon book, so that it can be operated as a dealer of all distances and near places. Therefore, if you want to be attracted to intense and colorful magic, this is a warrior character.
■ Dealer with both wow and glamor and performance
A remote dealer using the magic of a terrific power, or as a close dealer such as an assassin who attacks by attacking a sword with a fast moving speed . It has the advantage of quick hunting with its ability to control crowds, excellent attack performance and flexibility to cope with various situations.
If you want to experience the aggressive play such as the splendid magic and the quick battle proceeding from the attacking power, the War Mage is the best. However, since life is low and defensive performance lags behind the attack, it must be careful about survival at the time of operation, and it is selected as representative character which is difficult to operate.
War Mage is characterized by a big difference in battle style depending on the weapon it wears. When wielding a cane , if it is a ranged attack-oriented mage, a wager using a sword and a secondary weapon book becomes a close assassination type character. In other words, he can be considered as a hybrid capable of various changes.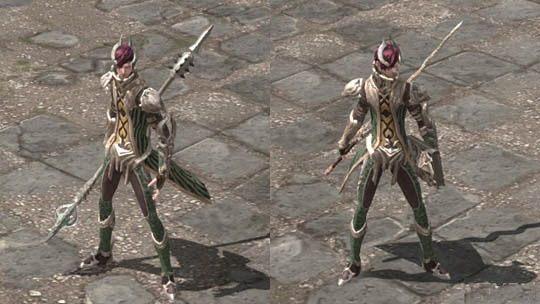 A cane that best uses the characteristics of a wizard is a ranged attack that is based on weapon technology, and it can easily utilize various magic from a long range. This makes it suitable for performing a powerful attack from behind when participating in battle with the party.
It is a character that is not easy to manipulate originally, but the difficulty level of operation is further increased when using the sword. If you are a wizard, you can use a wand if you want a quick and powerful attack.
■ Skill information, colorful magic of various attributes in hands
First of all, the "Chaos of the Chaos" is a basic ranged skill that launches the magic sphere. It is characterized by the range damage to the rear of the target. The 'explosive explosion' causes explosion of the fireball that the warrior has inflicted, which causes an additional explosion if the enemy dies. And 'Shockwave' can drop enemies' movement speed with range damage by dropping an energy shock shot at a certain point.
Theswordsman's "battlefield pro" has the effect of weakening the enemy by putting the energy of darkness on the sword, cutting off the enemy, and pushing the target for every third attack and reducing the defense power. In addition, ' Blade of the Forward ', which penetrates the blade in front,has a chance to ignore 10%Along with a range of damage on the front, the third hit deals additional damage to three nearby targets.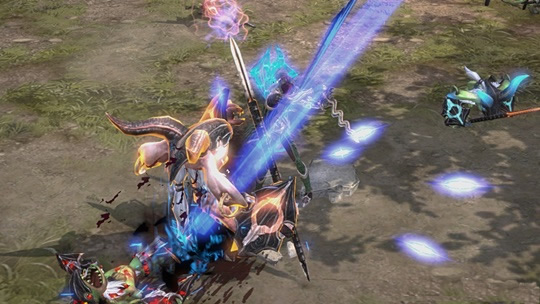 Which shoots a ray in a straight line and damages all passing places, isalso a charging skill, so it can be maintained as long as mana is present, and damage is gradually increased in three stages. The 'Death's Dance' is a skill that goes well with the sword as it sweeps the sword around the enemy. Unusually, you can return to your original position by replaying within 2 seconds of using the "Hand of Death".
'Relentless Hand' pushes the target forward, and War Mage herself is a backward movement skill. In addition to the reduced movement speed, it also causes an explosion after 3 seconds, causing additional damage. And the 'magical power of the sprint', which emits the Chunma, can be seen to have a range damage and a bondage effect at the point where the Chunma stopped.
In addition, a 'propulsion explosion' in which an explosion occurs instantaneously in the forward direction has a characteristic that makes the caster stealthy, and 'Shield of evil spirits' useful for survival of a warrior can absorb damage by 20% of maximum life. At this time, if the shield is destroyed, the debris will cause a wide range of damage to nearby enemies.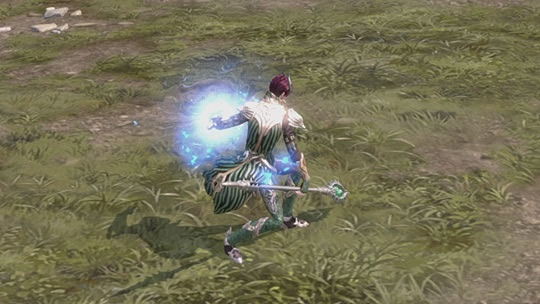 War Mage's expertise consists of six chapters: 'Confusion', 'Blow', 'Destruction', 'Invincibility', 'Pain', and 'Destruction' . 'Confusion' has a charging skill 'evil spirits' to summon passive and evil spirits to reduce the enemy's defenses within 20m to confuse nearby enemies and cause continuous damage.
'Destruction' has a passive that reduces the mana consumed by theskill, and you can use the 'meteorite drop' skill todrop a massive meteorite in a given area. The meteorite has a very high attack power, and all the damaged objects are subject to further damage after being pushed all over.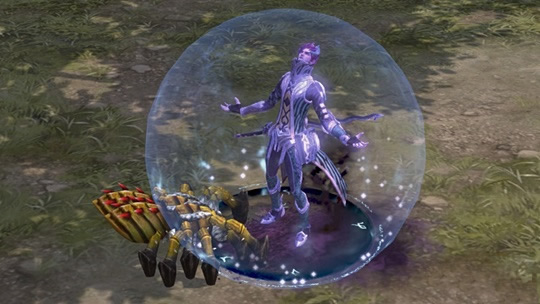 Invincible', as its name implies , contains the best survival skill 'Glacier Prison' to protect War Mage . 'Glacier Prison' enters the ice itself, temporarily becomes invincible, and then the ice breaks, debris damages around and reduces the speed of movement. In addition, 'invincible' has a passive that stuns enemies when the technology is cast 9 times.
Depending on the number of enemies around you, the 'pain' effect of increasing attack strength by up to 9% can use the 'magic bulge' , in which five spheres rotate around you. Spheres remain for 20 seconds, causing nearby enemies to sustain damage, and the spheres firing up to a maximum of 5 re-launches.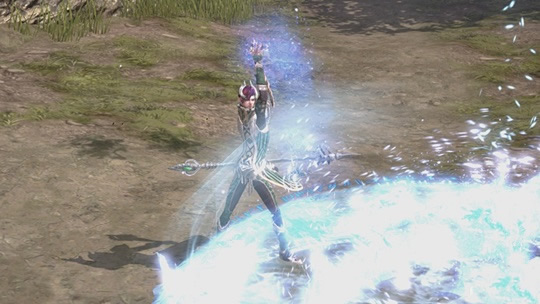 In addition to this, the 'destruction' that reduces the reuse time of all skills has an 'ice barrier' skill that can cause ice tornadoes . The Ice Tornado is attacked by a powerful range of conditions, causing damage to nearby enemies and freezing enemies after 2 seconds.
Bokekik MU Legend users who are uncomfortable to the belly button
The main branch of the météationque general quest (where the mob level is high, or the lot is regent) is always noble. At level 60, Kerik has a soul rep level of about 50, and he has a high level of soul rep,It is really powerful. Some users start to speak through the shout channel
Be At The Top Of World With Buy Mu Legend Zen
Mu2zen gamer might possibly toss 500M Mu Legend zen every single day, moreover one or two instances Mu2zen besides that get golden form participant, so that their normally have enough inventory!
Fast Delivery
Our delivery team work 24/7 to make the delivery so we can usually complete your order in a very fast time.
Cheap Price
We do price check everyday in the whole market and we promise to make the prices as cheap as we can.
7x24 Support
Mu2zen.com has a group of professional customer service team who work 24/7.
Refund
In the process of purchase, if we do not fulfill the customer's order on time, a refund will be granted. The refund will be issued immediately!