Know all the features and history of MU Legend
Mu2zen
Date: Aug/09/17 01:01:30
Views: 1825
Webzen has shared a summary of the features of MU Legend before its definitive launch in the West. MU Legend takes place on the continent of MU, first presented at MU Online in 2001. In this new installment of the franchise, players will travel to the past to discover what happened before Kundun will dominate the MU continent. They have published the first of a series of introductory videos that we leave below.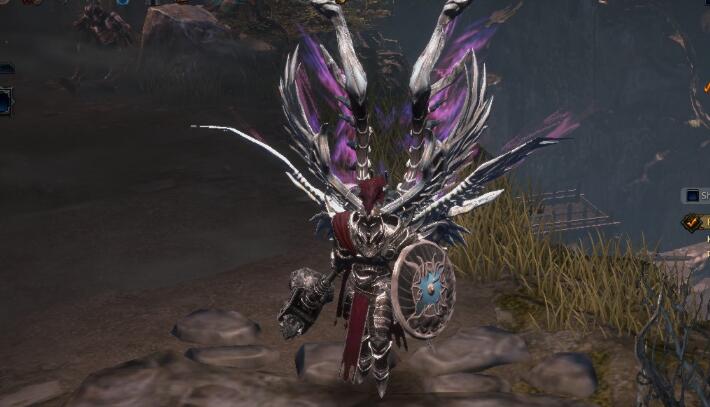 MU Legend includes the classic elements of MU Online, and at the same time introduces a new and exciting gaming experience: players can face hordes of monsters with the revamped Dark Lord class; Embark on a dark and epic adventure for new and amazing maps; Discover the commercial districts of Dudrin, Tempano and Ohrdor; Fight to get equipment in Litenberg or face their deepest fears in the Dungeon Abyss of Nightmares. There is no doubt that players will experience great nostalgia when traveling through classic MU areas, such as Litenberg and Noria, to the distant lands of Lorencia, or experiencing the improved mechanics of favorite events like Bloody Castle, with full graphics Renewed and a new and improved system of rewards.

In addition to these classic maps, MU Legend has a much longer list of traditional elements. The wings have been renovated, and now have an even more important role, with a brand new system of improvement that players will have to master. However, players will recognize old pets / mounts: Fenris, Unirias and Tibettons are back, as well as important MU treasures, such as Blessing Jewels and Soul Jewels, which all MU players have enjoyed since beginning.

The learning curve of MU Legend is simple, allowing players to always feel comfortable fighting on all major and minor missions until they reach the maximum level. Reinforced by the complex and intriguing plot, players will feel the immense power of their characters from the first levels. However, in order to establish itself in the continent of MU, the four brave classes (Dark Lord, Blader, War Mage and Whisperer) must deepen their learning in the JcJ and JvE systems. All classes have a vast system of skills, which in turn is closely related to the systems of Seals and Artifacts. The normal maximum level is 65, but the real challenge is to master the Soul Level system, which is set to an impressive maximum level of 500. It depends on very important aspects related to the personalization of the characters: attack, defense , Support and other bonuses. Thanks to this, the MU Legend skill tree is truly unique in its kind.

For PvP fans, classic duels are available from the start and can take place on different battlefields, giving players a quick way to defeat their friends and get tested at the same time. For those looking for intense challenges, the Arena is the best place. In it, players attempt to win 10 consecutive 1-to-1 battles against another player's AI. After each victory, players can repeat the battle to get a better prize or to collect the prize they have accumulated so far during their winning streak.

In addition, new features for the PvP will soon be unveiled, including epic territorial battles between guilds and 3-to-3 cooperative battles in which 3-player teams can challenge each other, requiring great teamwork (Strategy and efficiency) to win.
Mu legend Wings will play their role in MU Legend
Mu legend are aware on how traditional wings are in MU continent right? After all, besides providing a badass visual to your character they also are responsible for an important amount of your character Combat Power. They have been a must have in MU Online and they will play their role in MU Legend.
MU Legend Publish New Content
Developer Webzen has listened to the feedback of the closed beta, where FOK! Also participated. A series of changes to the MU Legend gameplay has been implemented and there is clarity about the level cap. The next stage is the open beta, which will start shortly.
Fast Delivery
Our delivery team work 24/7 to make the delivery so we can usually complete your order in a very fast time.
Cheap Price
We do price check everyday in the whole market and we promise to make the prices as cheap as we can.
7x24 Support
Mu2zen.com has a group of professional customer service team who work 24/7.
Refund
In the process of purchase, if we do not fulfill the customer's order on time, a refund will be granted. The refund will be issued immediately!