Mu legend Monster type summoning and dungeon location
Mu2zen
Date: Sep/08/17 04:07:41
Views: 7566
Currently, there are 9 monster tendencies in MU Legend. and list mu legend Monster type summoning and dungeon location, you can find dungeon location and Boss in mu legend map
4. Blood Castle
5. Nova District (DUDURIN CITY)
6. Heath Mine (Eastern Dwarf Guard) <- Shinhwa Dungeon
7. Duelldun area (Tampano City)
9. Queen's Tomb (Nathoram Shrine)
10. Temple of the Jade (Temple of the Outpost) - Shinhwa Dungeon
11. Dragon's Hideout (Dragon's Hideout) <- Epic Dungeon
12. Rittenberg (town of Kwaian)
13. Glacier Falls Cave (Western Town)
14. Sanctuary of Dragon Knight (Wall Kriger) - Epic Dungeon
15. Wall Kriger Huangneung (Wall Kriger)
16. Blood ice peaks (blooming ice peaks)
17. Crystal Cave (Dracan Night Camp)
18. Ostrich camp (camp for prison camp)
19. Majesticized Cave (Wotopa Temple)
20. The Nightmare Hell (Heraeus - The Northernmost Front) - Myth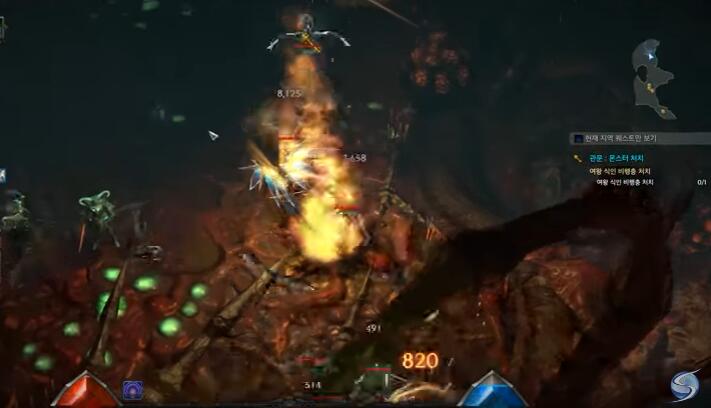 1. Fabrice's Garden
Mushroom (Plants)
Gag (beast)
Jelly (magic)
Boss: Great Wizard Cave (magic)

2. Twisted marine stone mine
Arachnids (insects)
Goblin Zombies, Ghosts (Immortal)
Boss: Betty, addicted to marlene (demon)

3. Laurie's secret safe
Goblins (demons)
Gold spider, metal spider (magic)
Twisted building (building)
Mimick (magic)
All the elite mobs (buildings)
Boss: Warbling (Demon)

4. Blood Castle
The powdered (devil)
Skull (immortal)
Crusader (human)
Temple Priests Wizard (Magic)
Elite: Entro, Azronen (human)
Elite: No spell (demon)
Elite: Dylan (Demon)
Boss: Anilata (human)

5. Nova District (DUDURIN CITY)
The forest where the mysterious forest (northern hut)
Saifunus (plant)
Mandragora (plant)
Net spider (insect)
Wild boar (beast)
Larva (Demon)
Elite: Bolo (Beast)
Boss: Lars Barking (Demon)

6. Heath Mine (Eastern Dwarf Guard) <- Shinhwa Dungeon
Goblin (Demon)
Kuni Coolus (Demon)
Elite: Robin Farmard (Demon)
Elite: Clit Bitch (Demon)
Elite: Imho Tepam (Demon)
Elite: Urgon, Urgan (Demon)
Elite: Le Gru (Demon)
Elite: Seymour (Demon)
Boss: Glasha (Demon)

7. Duelldun area (Tampano City)
Abandoned Pond (Central Fortress)
Knol (Demon)
Elite: The Knocker (Demon)
Elite: Ghost Spoiler (Demon)
Boss: Ron (the devil)

8. Cave of Mysteries
Bat (beast)
Knol (Demon)
Belvi (the beast)
Larva (Demon)
Shadows of the dark, the goddess, the fanatic (human)
Note devil, paper devil (demon)
Elite: Incarcerated Garon (human)
Elite: Pimple (Demon)
Elite: Dark Shinto (human)
Elite: Bern, Bern, Jorn (human)
Elite: The Old and the Bad (Demon)
Boss: Three magic (magic)

9. Queen's Tomb (Nathoram Shrine)
Karol, the royal family (immortal)
Dark freak (immortal)
The marriage of a maiden (immortal)
Elite: Adonija (magic)
Elite: Deadly Wizard of Darkness (Immortal)
Elite: Aralith (immortal)
Elite: Gilotte (immortal)
Elite: Black Skull Warrior (Immortal)
Elite: Fallen Temple Protector (Magic)
Boss: The evil spirits of Queen Lennavis (magic)

10. Temple of the Jade (Temple of the Outpost) - Shinhwa Dungeon
Garuda (demon)
Gremlins (Demons)
Summoning Spirit (Magic)
Protector of Wisdom (Mutation)
Elite: Giant (Demon)
Elite: Tiberius (Demon)
Elite: Caligula (Demon)
Elite: Serdick (magic)
Elite: Zerdick (magic)
Boss: Orman (magic)

11. Dragon's Hideout (Dragon's Hideout) <- Epic Dungeon
Starving angel (beast)
Sulfur raccoons (beasts)
The amendment of the poison (magic)
Sentinel (Beast)
Sulfur Sharma (Beast)
Guardian of Ancient Dragon (Mutation)
Raw Garuda (human)
Cave gold leaf Wyvern (beast)
Primitive Reptile Warrior (Demon)
Cave FrogBest (Beast)
Dragon stone statue (building)
Raw cast iron chin keel (beast)
Elite: Rock Scorpion (Insect)
Elite: Hallucinatory Wolf (Beast)
Elite: Dragon Turtle (Beast)
Elite: Tarx (mutation)
Elite: Magnum (Demon)
Elite: Tarcs (mutation)
Elite: Cave and this (Beast)
Elite: Cave Mosch Dragon (Beast)
Boss: Deslan (Beast)
Boss: Freaker (Beast)
Boss: Targash (Beast)

12. Rittenberg (town of Kwaian)
Closed waterway (angler camp)
God of Darkness. Goddess.
Insect
Tracey (Demon)
Elite: Shinto of despair (human)
Elite: The Goddess of Despair (human)
Elite: Rasmus Hammer Tracey (Demon)
Elite: The fanatic of despair (human)
Boss: Keith Rose (human)

13. Glacier Falls Cave (Western Town)
Arctic fox (beast)
Dio (magic)
Wild boar (beast)
Zaracus (Beast)
Pline (magic)
Stone (magic)
Elite: Giant Cold Stone (Magic)
Elite: Dio Captain (building)
Boss: Dio Commander (building)

14. Sanctuary of Dragon Knight (Wall Kriger) - Epic Dungeon
The ghost Drakans (immortal)
Skechneum (human)
Skulls (immortal)
Snow Blizzard Dragon (Beast)
Ghost Swing Dragon (Beast)
Broad Ice Golem (Building)
Elite: Ice Swing Dragon (Beast)
Elite: Ghost Drakans (building)
Elite: Drakan's Sekunium fanatic (human)
Elite: Dracanus stone (building)
Elite: Frozen Skeleton Warrior (Immortal)
Boss: Bellatum (Demon)
Boss: Zura Tarken (Demon)
Boss: Salcres (magic)
Boss: Kaiser (Beast)

15. Wall Kriger Huangneung (Wall Kriger)
The kingdom (immortal)
Wall Kriger (immortal)
Elite: Skeletonized Royal Commander of the Kingdom of Lorencia (immortal)
Elite: Knight of the Knights of the Wall Kyrgyz (building)
Elite: Recycled Wall Kreger Ghost (Variation)
Elite: Chief Devastated Chief of the Contaminated (Immortal)
Boss: Wall Kurger Emperor (mutation)

16. Blood ice peaks (blooming ice peaks)
Pline (magic)
Spirit (magic)
Noble Union (Human)
Nipper (mutation)
Elite: Sydney (human)
Elite: McGill (human)
Elite: Andrew (human)
Elite: The Asmodian Summoner (Human)
Boss: Heston (human)

17. Crystal Cave (Dracan Night Camp)
Zombie (immortal)
Horn of the Snow Element (Variation)
Laverstone (magic)
Succubus (Demon)
The cold spell (magic)
Elite: Ice Storm Golem (building)
Boss: Vuvole Ruth (Demon)

18. Ostrich camp (camp for prison camp)
Failed specimen (immortal)
Skull flame (immortal)
Failed animals (mutations)
Every (demon)
Graham (Demon)
Elite: Prisoner 2007 (immortal)
Elite: Prisoner 1264 (immortal)
Elite: Every Commander (Demon)
Elite: Skeleton Warrior Commander captive (immortal)
Elite: Giant Gramerin Chief (Demon)
Boss: Prisoner 3783 (human)

19. Majesticized Cave (Wotopa Temple)
Dracanite (mutation)
The Magi Elan Knights (human)
Hell Stem Witch (Plant)
Shameless spider (insect)
Pain Terminator (immortal)
Contaminated Fellows (Demons)
Burn (mutation)
Succubus (Demon)
Elite: Hell Stem Queen (Plant)
Elite: The Nightmare's Gremlin Giant (Demon)
Elite: Blood Succubus (Demon)
Boss: Guy Knox (mutation)

20. The Nightmare Hell (Heraeus - The Northernmost Front) - Myth
Majors special team (human)
The Magi Elan Knights (building)
Cannibalism
Hell Spider (Insect)
Contaminated Fellows (Demons)
Devil Wizard (Immortal)
Every nightmare (devil)
Succubus (Demon)
The Maestra (Human)
Magical Bum (Devil)
Elite: Queen Flea (insect)
Elite: Devil Wizard Master (immortal)
Elite: Maji Excellence Prize Knight (Human)
Elite: Destroyer (Demon)
Elite: Blood Succubus (Demon)
Boss: Ilrak (Demon)

21. A gap in construction
Lulu (magic)
Grande (magic)
Toll (demon)
Venta (the devil)
MU Legend Item options by prefix / suffix
Mu legend Items are determined by the combination of prefix + suffix, For example, when a dragon hunter swords a big sword and a sharp tiger risesSharp (Tough) + Tiger (Chippy) Dragon Hunter Great Sword comes out, so it becomes a top-quality sword.There are rules here.
Correct usage of Mu legend stamps
Many people do not seem to know.Write down how to use the stamps correctly.Once, there are three types of stamps.first unstable engraving,The second is a blue engraving,The last is a red engraved book
Fast Delivery
Our delivery team work 24/7 to make the delivery so we can usually complete your order in a very fast time.
Cheap Price
We do price check everyday in the whole market and we promise to make the prices as cheap as we can.
7x24 Support
Mu2zen.com has a group of professional customer service team who work 24/7.
Refund
In the process of purchase, if we do not fulfill the customer's order on time, a refund will be granted. The refund will be issued immediately!