Mu Legend OBT Will be release November 7th 2017
Mu2zen
Date: Sep/20/17 22:06:44
Views: 3536
Hi Mu legend Fans,Webzen published Mu Legend OBT Will be release November 7th 2017, and All available users have been invited to take part in a stress test, under the hashtag "#Breakourserver", intended for September 23rd.
Dennis Czybulka commented : "To satisfy our strong wish to offer the most optimized game experience, we are willingly stressing one portion of our server system, jamming its capabilities in order to get precious technical data before the OBT release".
WEBZEN's COO continued : "We cannot adequately test all worst-case scenarios virtually, so we will need the cooperation of our fans to push our server to breaking point."
Webzen Official say : "Being faithfully committed to the delivery of the game, what was initially planned to be a three-month-long development, QA and localization process (cf. Producer Letter) has been shrunk to a duration of two months only.Mu legend people at WEBZEN are like our fans: actual gamers and with a great passion for videogames, and I can guarantee you that they are all committed to the November 7th release date!"
Mu2zen : "Intend to wait three months now just wait two months, and hope this will not be bounced, see you in mu legend game!:0 "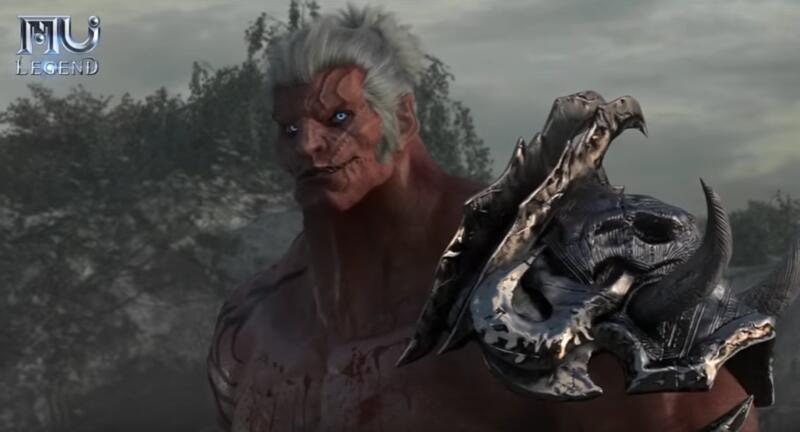 About Mu Legend zen
MU Legend is the highly anticipated action MMO and follow-up to MU Online. It features fluid and stunning hack 'n' slash combat, content that caters to both solo and party play, and a deep and intriguing world that will satisfy new players and fans alike.
Players can choose from four distinct classes - Dark Lord, Whisperer, Blader and War Mage - and engage in the endless battle between the world of MU and Pandemonium. MU Legend offers spectacular visuals that will run on lower-end systems and boasts detailed art design with stunning effects.
MU Legend Stress Test at September 23rd
mu legend goal is to saturate the server of a specific zone in order to stress test its capacity and limits. The game will be available to play for 8 hours (4 p.m. until 12 a.m., UTC), and we have restricted the use of the map to Enova and the Rift only.
Fast Delivery
Our delivery team work 24/7 to make the delivery so we can usually complete your order in a very fast time.
Cheap Price
We do price check everyday in the whole market and we promise to make the prices as cheap as we can.
7x24 Support
Mu2zen.com has a group of professional customer service team who work 24/7.
Refund
In the process of purchase, if we do not fulfill the customer's order on time, a refund will be granted. The refund will be issued immediately!