Share My MU Legend dungeon skill set
Mu2zen
Date: Aug/30/17 22:36:54
Views: 906
1. Overview
Blender Mangref After skill set For those who worry I want to share my favorite skill sets and give feedback to others Try a small tip. * I have yet to get to the Xinhua Dungeon Blade, but only 88,000 battle power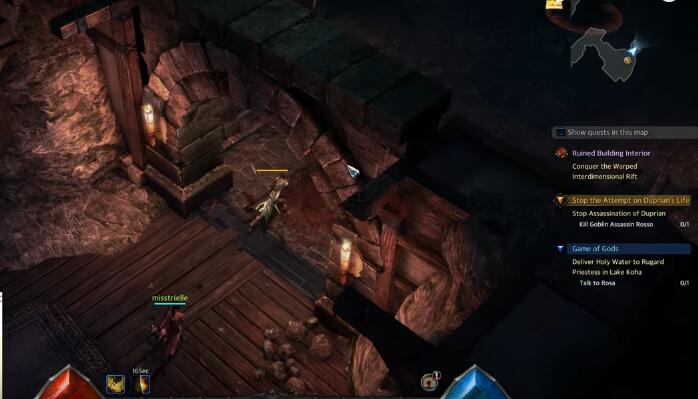 2. Skillset and Description
Originally, I made repre- sentation with an emphasis on wide-area immediate drama, but when I was doing the repre- sentation, the basic attack "crushing" was so good
I remember the Ilchuan capital in Dia 3 and tried to set it up similarly.
Roar of Threat - Reduces the damage of large numbers of mobs and uses it repeatedly for every cool in the damage cycle.
It is a jumping leap-shifter, so we must put it.
Intensive Strike - This is a skill that increases the damage of basic strike "crush" enormously. I will use it immediately after the devastation.
Decision resolution (choice) - I think that this skill has nothing to do with anything. Originally, I was using a steel armor for a party, and I was getting used to it, but I think I could add another attacking skill.
Anger regurgitation - The determination of defiance and synergy is fine, and most of all, I have a good stamina and synergy with the soul stat. Wide range of dildos come out well.
Crushing - In fact, all of these skill sets have been focused on this one. Major damage + Bleeding damage and concentrated strikes, and using basic skills to increase the attack rate is a tremendous damage.
Whirlwind - Used for mobile equipment and crushing cancellation. Repeat the usual grinding-whirlwind to add a wide range of dill.
The basic use is to drive a mob and use a concentrated battle, defiance resolution, anger reflux, and crushing and whirlpooling, and the dill will go up tremendously.
If you try it once, you can experience the tanking and the wide range of dildo.

3. Expertise and Soul Stat
I've used it several times, but I'm using it like this.
Because of the nature of this game, Tang can not take all the aggro, so he uses the passive effect of melee
It is also good to have a demon in the city. Convulsions are used for anger backlash and base attacks when there are enemies.
Depending on personal preference, we think that we can use other thing for blowout and duel.
And it is the soul stats that made all these skills possible.
Click on the picture to view it in its original size.
If the existing blades put a wide-range deal in a random manner, the body can not survive and die.
It covers everything. Vomiting + Anger If you regurgitate, there are many things that are full of fitness.
I've invested 60 stats for stability, but I think it's okay to invest only 30 stats.

4. Finally
I'm starting now and there is not enough information. I still have only 88,000 fighting power ...
Many people also comment on the feedback and share information, so I will continue to modify it.
ps. I have a low attack power, but I do not like it.
- Your mu2zen team
MU Legend English Version OBT at November 2017
In Mu legend facebook updated a news MU Legend's Open Beta moved to November 2017, So bad for mu legnd fans wait for play this game. but i thank this is good news for mu legend fans, If this postponement, give us a better mu legend, then why not wait 3 months.
Mu Legend War Mage skill set and use
It is War Mage of both hands which is active in Lorentahia.The attack strength is about 134,000, and the actual attack power is 2700.It is not a fighting power that pops up into a pit or other garbage.I do not know how to write this, but I do not have the kindness to stick it out.Everyone feels frustrated, so I think I will write down my personal skills and exploits.
Fast Delivery
Our delivery team work 24/7 to make the delivery so we can usually complete your order in a very fast time.
Cheap Price
We do price check everyday in the whole market and we promise to make the prices as cheap as we can.
7x24 Support
Mu2zen.com has a group of professional customer service team who work 24/7.
Refund
In the process of purchase, if we do not fulfill the customer's order on time, a refund will be granted. The refund will be issued immediately!